Husqvarna LC151 SP
The Husqvarna LC551 Self propelled mower is the perfect choice for professionals who need affordable quality with reliable, long lasting performance and outstanding results.
FEATURES
Strong and durable aluminium chassis
A strong a
nd du
rable chassis, designed for best collection performance.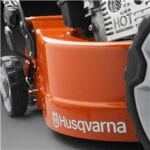 Kawasaki FJ180 engine
The commercial-grade FJ180 KAI engine delivers reliable power. Including features such as overhead valve, pressured lubrication, an internally vented carburetor and dual element air cleaner.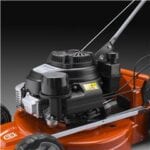 Aluminium case transmission
The professional graded gear box with aluminium case is created to endure frequent use for long time.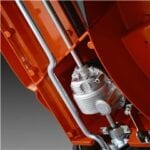 Ergonomic handle bar
The ergonomic angle of the handle bar in combination with easy to reach bail arms makes operation easier.
Aluminium rims and rubber tyres
The solid and robust solution gurarantees long time durability in frequent professional use. Aluminium rims with double-sealed bearings. Rubber tyres provide deeper tread depth for inreased traction.
Central cutting height adjustment
Quick and easy adjustment of the grass cutting height. One lever effects the whole deck.