Husqvarna 450x Robotic Mower
The Husqvarna 450x Automower®  is a top of the range model in the X-line series from the world leaders in robotic mowing, Smart enough to negotiate the challenges of large and complex lawns like multiple narrow passages, obstacles, tough terrain and slopes up to 45%. GPS-assisted navigation and a host of features including Automower® Connect make the 450x  the intelligent way to keep your lawn green, healthy and perfectly mowed. Remote Object Detection enables higher mowing speed and area capacity.
ROBOTIC MOWER FEATURES
GPS Assisted Navigation: 
The Husqvarna 450x creates a map of the garden using GPS which helps track which parts of the garden have been cut and which are still to be covered. this works alongside the boundary and guide wires to ensure an efficient operation.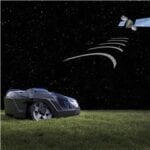 Automower® Connect
 Automower connect gives you full control of the mower right in your smartphone. You can easily send start, stop and park commands, check and adjust settings. If required also receive alarms and track your mower's position.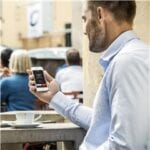 Spiral cutting
Automatic cutting functionality to even out grass height differences. Cutting disc sensors detect whether the mower enters area with higher grass and switches cutting technology to systematic spiral pattern.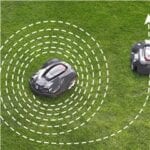 Low energy consumption
Efficient energy management means low energy consumption, allowing Automower® to operate at a fraction of the cost of conventional lawnmowers.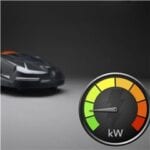 Electric Height Adjustment
The cutting height is swiftly adjusted by the electrically operated height adjustment, easily accessible from the main menu or smartphone.
Theft protection by alarm/Pin code
Different level theft protection for high security. If the mower is carried away a high-sounding alarm starts and can only be deactivated with the mower's unique PIN code.
Theft protection by GPS
Products equipped with Automower Connect®/Husqvarna Fleet Services™ immediately begin tracking its GPS position and send notifications to your devices. Makes the Automower® installation extra safe and minimizes the risk of theft.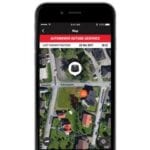 Remote object detection
Built-in sensors using ultrasonic technology helps the 450x  Automower to detect objects, lowers the speed and avoid hard collisions.
Silant Mowing
Thanks to its unique cutting system, Husqvarna  Automower® works extremely discreet and quiet.
No emissions
Because it is electrically powered, Automower® produces no harmful emissions.
Automatic passage handling
Husqvarna Automower® automatically senses narrow passages and finds its way even through the smallest passages. It will vary its route through the passage to avoid unpleasant tracks.
LED headlights
Energy-efficient LED headlights for better visibility and control even in the dark. The lights will also start flashing if a malfunction occurs.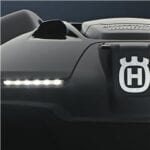 Excellent cutting result achieved by the Husqvarna 450x
Thanks to the free movement pattern of Husqvarna Automower® the lawn is perfectly cut, achieving a beautiful and carpet-like look. The razor-sharp blades cut the grass gently from all directions, helping it to grow strong. Moss growth is effectively prevented.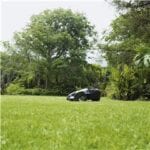 Weather proof
Automower® can be outside around the clock and is designed to function properly and unattended regardless of the weather conditions. Automower® is built to withstand the harsh Nordic climate without any problems.
Graphic menu display, large-sized
High resolution, large-sized display with clear and intuitive graphic menu structure. Easy and pleasant to use. Self explaining set-up for convenient programming of the individual settings.
Specifications
Brand Husqvarna
Model 450x
Area Capacity      5000 m²
Battery Type    Li-lon  18v/10.4ah
Typical Charge Time  75 min
Typical Mow Time  [On One Charge]  260 min
Power Consumption [When cutting ] 35w
Mean Energy consumption [at max use]   23kWh/month
Weight   13.9kg
Min Passage  60cm
Max Slope [inside Installation]  45% [24 °
Installation Service
Installation Service available  Contact our sales team for a free quotation.