The Husqvarna Automower® 435 X-line design with LED headlights, remote object detection and intuitive interaction with Automower® Access. Equipped with Automower® Connect including GPS theft tracking.
FEATURES
Automower® All-Wheel Drive
Automower® AWD models feature technology that optimizes the control of each individual wheel in order to enable superior operation in the most demanding terrain. With an impressive slope performance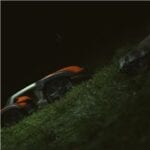 Pivoting rear body design
Automower® AWD models are built with an articulated rear body design that enables truly excellent maneuverability for navigation on complex lawns and through passages.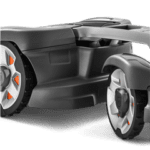 Automower® Access
The new Automower Access user interaction with high-resolution color display, jog wheel and status indicators, provides an intuitive yet sophisticated way of controlling your mower.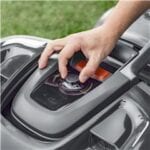 GPS-assisted navigation – PATENTED
An onboard GPS system creates a map of the garden, including where the boundary and guide wires are installed.
LED headlights
Energy-efficient LED headlights for better visibility and control even in the dark. The lights will also start flashing if a malfunction occurs.