Husqvarna X-Line is our most fully-featured range, designed for those who want a top-of-the-line robotic mower. These robotic mowers are equipped with the X-Line feature package, including Automower® Connect with GPS theft tracking, GPS assisted navigation, LED headlights, front rubber bumper and X-Line body design.
FEATURES
 GPS-ASSISTED NAVIGATION

An onboard GPS System creates a map of the garden, including where the boundary and guide wires are installed. Husqvarna Automower® will then register which parts of the garden it has covered and adjusts its mowing pattern accordingly. This will ensure optimized lawn coverage and an excellent cutting result.
Automower® Connect
Automower® Connect gives you full control of the Husqvarna mower right in your smartphone. You can easily send start, stop and park commands, check and adjust settings.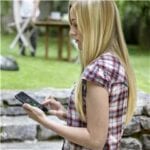 LED headlights
Energy-efficient LED headlights for better visibility and control even in the dark. The lights will also start flashing if a malfunction occurs.
Husqvarna theft protection by alarm/PIN code
Different level theft protection for high security. If the mower carried away a high-sounding alarm starts and can only be deactivated with the mower's unique PIN code.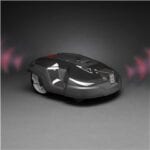 Specifications
Brand Husqvarna
Model 315x
BATTERY
Battery type  Li-lon
Typical Charging time 60 min
Typical mow time on one charge 70 min
Mean energy consumption at maximum use 1okwh
Power consumption during cutting  25 w
CAPACITY
Working area capacity   1600 m² 
Charging system    Automatic
Maximum incline within the working area 40%  22 °
DIMENSIONS
Colour  –Granite Grey
Weight –9.5kg
Product Size Height –25cm
Product size Lenght-63cm
Product size width -51cm
EQUIPMENT
Keypad-
Information panel-LCD display with settings menu
Timer-Yes
Handle type- Integrated
Wheel threads –Coarse
Alarm- Yes
PIN Code – Yes
Installation lock – Yes
Time lock – Yes
Remote text massage –Yes
GPS Theft tracking – Yes
Lift sensor – Yes
Tilt sensor – Yes
Extra blades – 9 pcs
Installation cable –No
Staples- No
SKU-967852703
Requires Installation Kit with this mower.
Installation service available if you require our installation team, please contact us on 01732 461001