Robotic Mower Ambrogio 4.36
The ambrogio robotic mower 4.36 as powerful 10.35Ah battery paired with solid 36cm blade gives the 4.36 the largest cutting capacity in our Next Line range. This large chassis version is capable of regularly mowing and maintaining up to 6000m2 with a smooth contoured finish. The jointed deck design pivots to follow undulations in a lawn and maintain equal traction between both drive wheels at all times; even on slopes.
The Ambrogio 4.36 Elite model combines the characteristics of flexibility and modularity with 4.0 technological innovation it is mounted   on board the ZCS Connect device that, together with the GPS, Bluetooth and GSM technology, enables the connection of the robot anytime and anywhere, in total safety. It's possible to stop, start & exclude areas to be cut and monitor the robot with a simple touch of a button.
Active Bumper & Obstacle Sensor
Triple Tyred Flex-Grip Rubber Wheel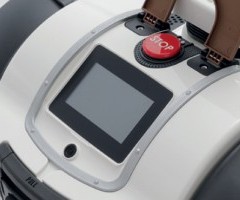 Touchscreen Display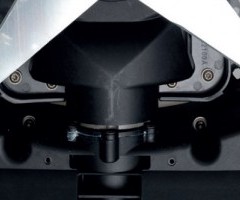 Articulated Cutting Deck
Thanks to the Geofence Alarm, the system makes it possible to warn the user when the robot leaves the garden area. This way, you will always be aware of the movements that your Ambrogio 4.36 makes. Additionally it is fitted with a state-of-the-art anti-theft system.
Adjusting the cutting height has never been easier. The 4.36 has motorised cut height adjustment so changing it is simple and precise. ZCS technology is more user friendly and interactive: enabling the easier management of your lawn in a completely autonomous manner. Always, anywhere, anytime
Power
| | |
| --- | --- |
| Max sq.mt suggested (-20%) | 6000 |
| Motor type | Brushless |
| Lithium-Ion Battery (25,9V) | 1×10.35Ah |
| Max allowable slope (%) | 45% |
| Max Slope (%) | 35% |
| Slope on the edge or perimeter wire (%) | 20% |
| Average Working Time [h] | 04:00 |
| Recharge mode | Contact |
please contact our Sales team for advice on robotic mowers or to discuss our installation service  We offer free site visits.